Hire the Right Person for the Right Job
Improve your employee hiring process by understanding the core characteristics of your company's top performers.
Conducted study estimates that two-thirds of the decisions made about hiring employees may be mistakes.
From your experience you know you have hired some excellent employees and some who failed. Now take a moment and think back. Did you use the same method to hire both? Typically we find that employers do employ the same methods for each position. This suggests that your existing employee selection process may produce inconsistent hiring results.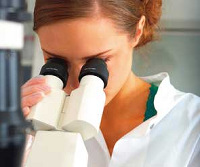 In order to hire the right person for the right job you need to understand and measure the core characteristics (genetic code) of top performers already working in your organization and use them as a blueprint when assessing or measuring job candidates.
Canada Human Resources Centre has developed first in Canada Top Performer DNA Lab. to help companies achieve consistency in hiring best employees.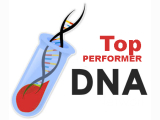 Using tested and reliable technology,  combined with managment and employee input Canada Human Resources Centre can enable  clients to create a benchmark – Top Performer DNA – by which they can hire Top performer who best fits their job and the company.
Most employee hiring decisions are made with inadequate information; however, Canada Human Resources Centre's solutions will deliver the information you need to know before tendering a job offer and making a hiring mistake.
Learn more about how Canada Human Resources Centre can help you hire great employees every time.