Executive Coaching Tip #1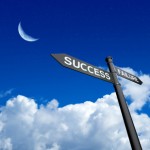 When developing an effective 360 strategy, don't forget to consider how the survey is positioned in the company.  As we have seen many times in different organizations, the perception of the 360 system by employees is almost as important as the the survey itself.  Make sure your leadership group understands and believes that the 360 feedback is for the purpose of learning and development of your leadership team.  With this cornerstone, and the commitment of the leadership team to follow through and hold this as the ONLY outcome of the 360 feedback system combined with a quality survey like our MFS 360, your project will be steeped with rewards.  If the feedback system is used to judge employees performance, and quantify their abilities, the outcome and fallout could be drastic.
Want help developing a quality 360 feedback program that engages employees, delivers critical business information, and drives performance?  Contact Canada Human Resources Centre today for a free consultation.