Contact Us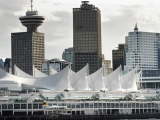 You can contact Canada Human Resources Centre in any one of the following ways:
– Email: please complete the  form below
– Telephone: 1.888.654.0709
Employement Assessments department ext. 122
Skills Testing department ext. 121
Skills Testing for Job Seekers ext. 123
If you have any legal questions please consult with Human Rights Commission office in your area.
You can submit this form with confidence that your information will be kept private.  See our privacy policy for more information.