Executive Coaching Tip #3 Lesson for Leaders
New leaders often make the mistake of spending all of their time learning the processes of their new company, and get buried in the details of the nuts and bolts, processes and systems.  If you want to really succeed and make an impact in a new leadership role, seek to understand the people and learn how to communicate with them and help them succeed.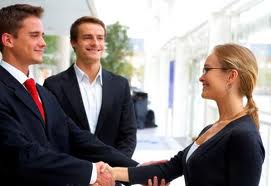 New leaders at Southwest Airlines are told, "Don't try to learn your job. Your first priority is to get to know your people!" This is one of the distinctions contributing to Southwest's enormous success. Leadership classes at the airlines' University for People introduce participants to an "ancient Japanese leadership style called "GTHOOYO." After classes chant "getoyo" over and over again, they're let-in on a secret: This leadership style didn't originate in ancient Japan at all. It's really an acronym for "Get The Heck Out Of Your Office!"
If you want inside track information on your people, how to communicate with them and manage them, try the TPA (Total Person Assessment), and start with knowledge that it takes some managers years to understand, if they ever do.  Knowing how your people will react to different management styles, or how they fit together will be crucial to your teams success.
Lead Well,
Danny